How to use

XEBEC Stone™ Mounted Point

Instruction manual download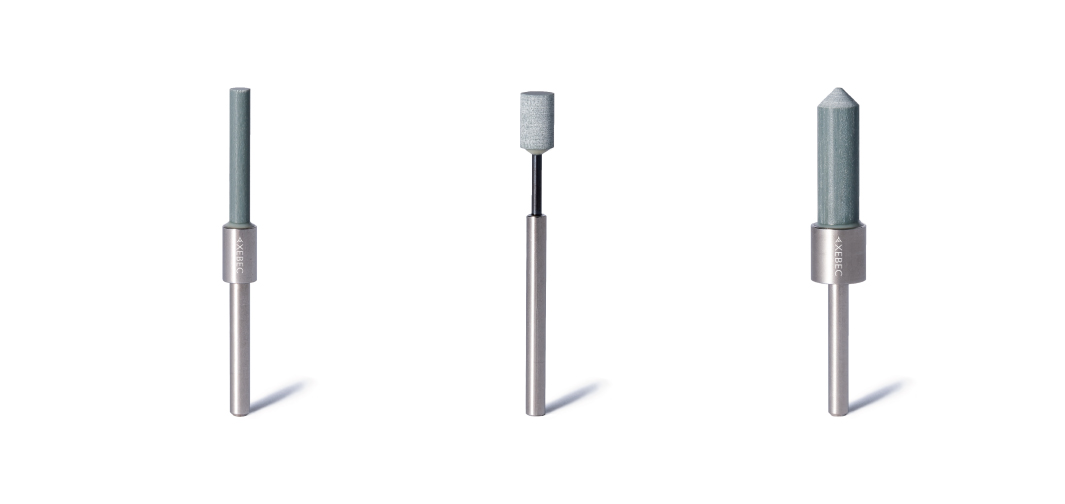 For effective use
XEBEC Stone Mounted Point has grinding power on the entire surface of the head. It allows deburring in various ways as long as the tip of the head portion contacts with the processing area.
It can be attached to a pneumatic tool as well as an electric rotary tool since it is tolerant to high speed.
Processing conditions
Please use at a rotational speed within the maximum rotational speed in the table below.
Equivalent grit
(Color)
Product code
Head size
(mm)
Shank diameter
(mm)
Head length
(mm)
Maximum rotational speed
(min-1)
#220
(Gray)
AX-PM-3R
φ3
φ3
20
60000
AX-PM-5RF
φ5
φ3
8
30000
AX-PM-6T
φ6
φ3
20
60000
XEBEC Stone™ Mounted Point
Suitable for using with a pneumatic tool with high rotational speed.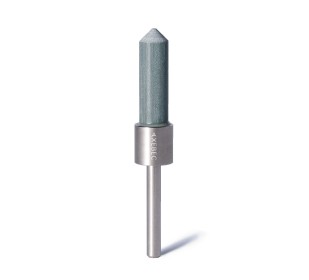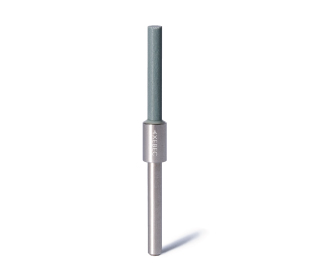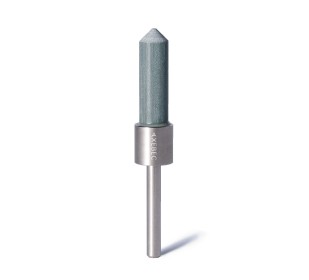 Other support