We are pleased to announce that "XEBEC Back Burr Cutter and Path"  is nominated as "Best of Industry Award 2019" by the German leading industry magazine MM MaschinenMarkt.
XEBEC Back Burr Cutter and Path is the innovative CNC cross hole deburring solution which enables accurate deburring both back and front of a complicated 3D-curved edge using the custom-made tool path data in combination with the spherical deburring cutter. The tool path contributes the uniform deburring amount as well as avoiding secondary burrs. Moreover, the tool life is dramatically extended since the tool wear is minimized by using the entire cutting edge.
The winner will be determined by the readers' online vote and the expert jury and presented on June 27.
We kindly ask you to support and vote for us from the link below!
Vote from: maschinenmarkt.de/best-of-industry/voting
Please see the instruction on how to vote.
Category: Zerspanung (Cutting technology)
Voting period: until June 7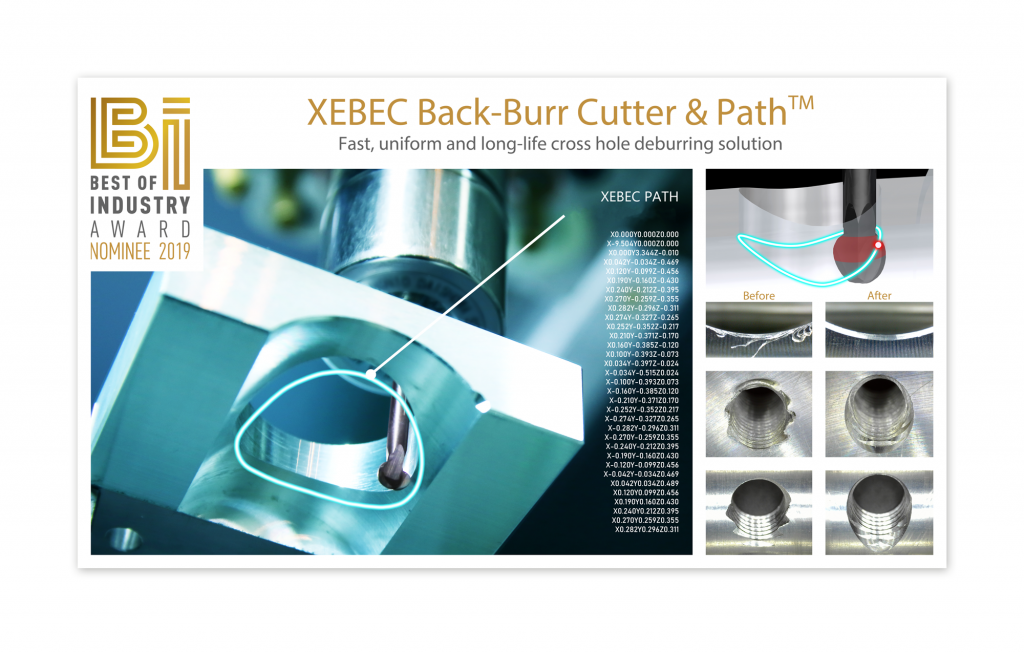 You can see the details of XEBEC Back Burr Cutter and Path including the machining movie on the special site below.

https://xebec-backburr-cutter.com/
We will appreciate your support!